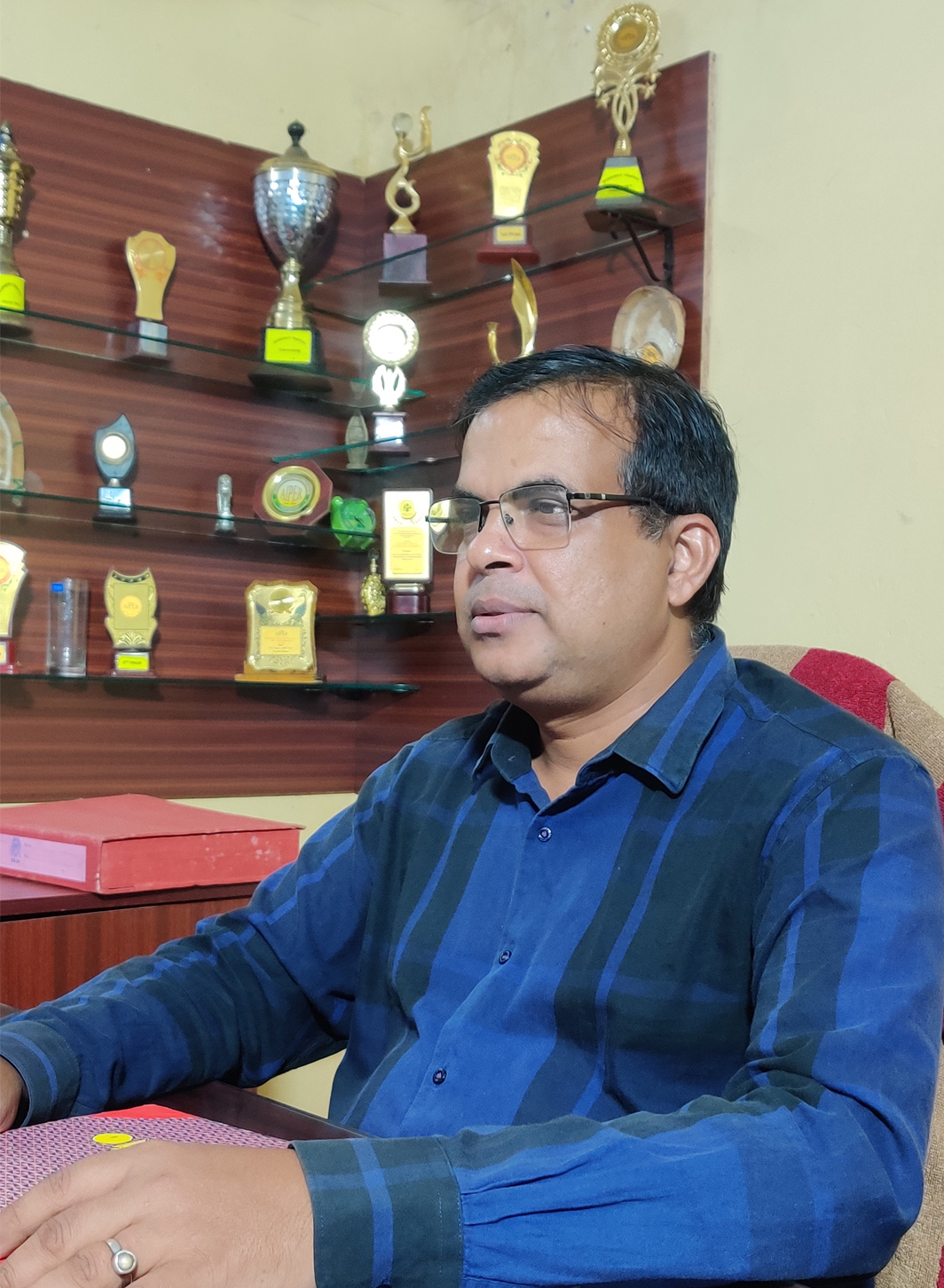 About
AIPER
Aurosri Institute of Pharmaceutical Education and Research (AIPER) is an emerging Pharmacy institution in Odisha which was founded by Sri Auromeera Charitable and Educational Trust (SAMCET), Cuttack, Odisha where quality education is more than a philosophy.
AIPER run under the dynamic leadership of Dr NiharRanjan Pani, M.Pharm, PhD, Director of Institution and an eminent personality in Pharmacy sector.
Today, the campus vibrates with not only world class curricular activities but also with myriad activities like international seminars, conferences, extra-curricular activities, short-term industry / hospital relevant programs, and cultural activities.
The college campus is spread over an area of 2.00 acres at- Kadei, Po-Uchhapada, Ps-Tangi, Dist-Cuttack.
The college is situated in a calm, peaceful and pollution-free environment best suited to academic pursuits.
It is in the well communicated place and located aside of National Highway No-5 (Cuttack ↔ Chandikhol) (about 2 kms distance from NH-5 at Rajakana).
College is about 200 meters distance from 2nd campus of Central rice research institute (CRRI), 200 meters distance from Jhadeswar railway station (PH), 20 kms distance from Cuttack, 6 kms from Tangi and 4 kms distance from Chatia Bata.
The campus is equipped with modern labs, class rooms, 24x7 library, medicinal garden, Museum and wide spread provision for indoor and out door games.
The pioneering spirit of Aurosri Institute of Pharmaceutical Education and Research (AIPER), Cuttack meets 21st century technology which is known for.